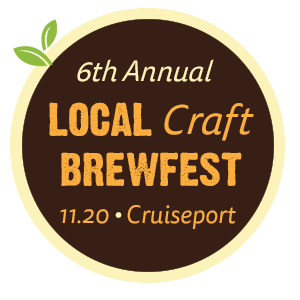 The generous folks over at Boston Local Food have generously coughed up a couple of tickets that we're giving away to their 6th annual Local Brewfest which is to take place on November 20th in Boston. The venue is Cruiseport Boston, on Black Falcon Avenue, a bit past Harpoon. With over a dozen of
local breweries, distillers and vendors, it's sure to be a helluvah good time. Both tickets are valued at $100 and the winner will be picked next Monday and contacted by email.
You can enter the giveaway by clicking on the button below or through the special tab over on our Craft Beer Boston page on Facebook.
You can also find out more about the 6th annual Local Craft Brewfest on
the official event website over here
and can purchase tickets there. Good luck!